Steven Brown, Last modified by Chris Plapp February 10 2017 12:15 PM
The collection page allows you to browse content by collections available in your account.
If you have added custom content, and/or enabled web channels in your admin portal, you will see a Custom Videos and Web Videos collection item as shown below.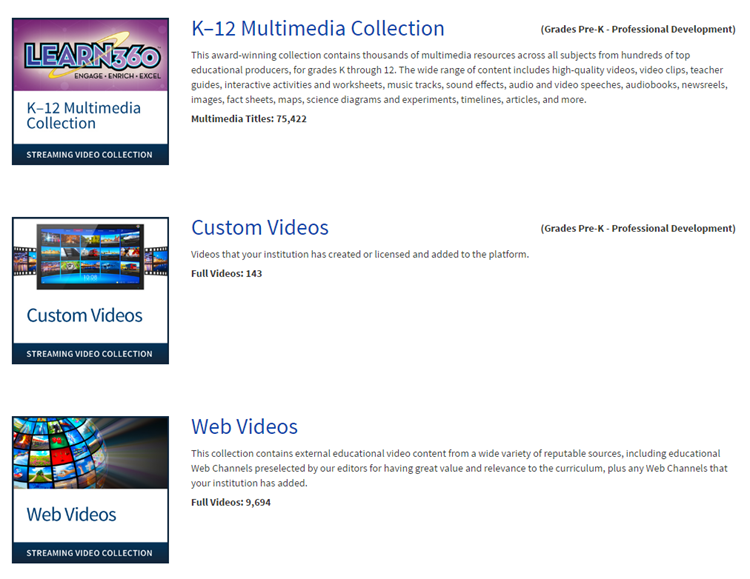 To browse by Collections:
Click on the Browse Collections from the MENU.
Select a collection from the list that you would like to browse and click on it.
This will redirect you to a search results page containing all content from the selected collection.  You may use the filters on the right-hand side to further refine your search.
Note: Available Collections vary based on individual account subscriptions and a settings.
---