Vault Campus - Recent Platform Updates
Kristan Halpern, Last modified by Kristan Halpern April 25 2017 10:52 AM
The following enhancements were made to Vault since its relaunch in June 2013. With each update, we strive to improve the overall user experience and introduce new features based on customer requests and best practices. To suggest an enhancement or for more detailed information about any of these changes, please contact vault.support@infobaselearning.com. Additional updates will be added as they become available. 
New! Career Q&A Videos Landing Page (March 13, 2017)
The new Career Q&A Videos landing page includes all of Vault's Career Q&A videos, which feature professionals answering questions about their careers. Learn about professions -- including responsibilities, advice for getting started, keys to success, challenges, and outlook for the future -- from people in that field. For more information, see How do I find Career Q&A Videos?

New! Career Paths Landing Page (March 13, 2017)
Start industry and profession research on the new Career Paths landing page. You'll find industry and profession rankings, featured industries, and featured Career Q&A videos. To get started, see How to Research Industries and Professions.
New! URL Proxy Modifiers (February 14, 2017)
Vault Campus now supports URL proxy modifiers. If you would like to modify record URLs in Vault Campus to include your proxy server login information, please see EZproxy Authentication Setup. 
Be a Vault Brand Ambassador! (February 9, 2017)
Vault brand ambassadors are passionate about Vault and drive brand awareness on campus. Click the "Brand Ambassadors" link in the footer to see a list of current Brand Ambassadors. Interested in learning more? Please contact brandambassadors@vault.com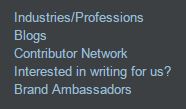 Finder Improvements (February 9, 2017)
The Company, Internship, and School finders have been improved to help users find content more easily. New industry-specific company finders have been added for Law, Consulting, Banking, and Accounting. The Law and Consulting finders include practice area filters to make it easier to find firms in a specific practice area. To streamline school research, there are now three separate school finders: Undergraduate, Business School, and Law School.
New! School Landing Pages (February 9, 2017)
Three new School landing pages have been added: Undergraduate Schools, Business Schools, and Law Schools. On these landing pages, you can view rankings, search or browse for schools, read school reviews, and find related blog articles and guides. To learn more, see How do I find a school?
New! Company and Internship Landing Pages (February 9, 2017)
Vault's new Company and Internship landing pages are a great starting point for company and internship research. You can search or browse for companies and internships, see rankings and reviews, career advice, blog articles, and featured guides. For industry-specific research, see the Law, Consulting, Banking, and Accounting landing pages. To get started, see How do I find a company?and How do I find an internship?

New! Google Sign In and Sign Up (June 30, 2016)
You can now use your Google credentials to sign in or create an account in Vault Campus. To learn more, see How to Sign In with Google and How to Sign Up for Vault Campus with Google.

New! Recent Enhancements (May 18, 2016)
Recent enhancements to Vault include:
Salary and Interview reviews for companies from the people who know best -- the employees!
Additional industry and profession content.
New designs for company, school, and internship profiles.
A new HTML 5 video player.

New! Facebook Sign In and Sign Up (April 25, 2016)
You can now use your Facebook credentials to sign in or create an account in Vault Campus. For more information, see How to Sign In with Facebook and How to Sign Up for Vault Campus with Facebook.


New! New Look and Navigation (February 26, 2016)
Vault has a brand-new look and navigation. The new Companies, Internships, and Schools drop-down menus make it easy to access rankings and finders for company, internship, and school research. New top navigation links give one-click access to landing pages for Resumes, Cover Letters, Interviewing, and Networking, where you'll find helpful articles, videos, and samples.
New! Networking Content (November 25, 2015)
Networking can lead to new job opportunities and career directions. Improve your networking skills with Vault's new networking articles. See How to Find Career Advice.
New! Suggested Internships (June 12, 2015)
If you have an individual Vault Campus user account, go to the My Internships section of My Vault to find suggested internships based on your specified location and areas of interest. You must have an individual user account in order to access My Vault. The "My Internships" table lists any internships that you have already saved to My Vault. The "Internships that match your preferences" table lists suggested internships for you.

New! Most Viewed Companies and Professions (June 12, 2015)
The Most Viewed Companies and Professions widgets display on the right-hand side of some pages. These list the companies or professions that Vault Campus users at your institution are viewing the most.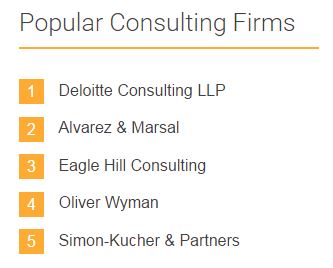 New! IP Authentication (March 18, 2014)
Vault Campus supports multiple types of authentication, allowing members of approved educational institutions to seamlessly access their Vault Campus content. IP authentication is now supported in Vault Campus. For more information, see Vault Campus Authentication Options and EZproxy Authentication Setup. 
Vault Campus Overview Video (February 18, 2014)
The 6-minute Vault Campus Overview Video helps you navigate Vault Campus and find the information you need quickly. The video demonstrates site navigation and highlights the major content areas and their use.
Vault Campus Usage Boosters (February 11, 2014)
Vault is pleased to offer our Vault Campus subscribers Vault logos and descriptions to use on their library/career center sites. Download Vault logos from Vault Logos and find product descriptions of different lengths at Vault Descriptions.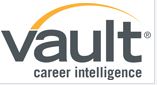 New! Record URLs (January 24, 2014)
Vault Campus now includes record URLs you can use to share specific pages. Use record URLs in your learning management system to share Vault Campus content with students and faculty. Find out more at How to Share Pages Using Record URLs.

Search Includes Rankings (January 8, 2014)
Search now includes Vault rankings. If you search for the name of a company that appears in our most recent Vault company or internship rankings, those rankings will be included in search results. Click the "Rankings" link on the left of the Search Results page to filter results to just rankings search results (the "Rankings" link only displays if the results for a particular search include rankings). See where a company or internship ranked, and check out competitors, too! To learn more about search see: How to Search Vault.
New Features! Job Features in My Vault (January 6, 2014)
Your Vault user account now gives you access to all the great features of the Vault Job Board. Check out the new My Vault options to help you in your job search. Save job listings that interest you to My Jobs for easy access. Create and manage job alerts in My Job Alerts to receive emails about jobs that match your criteria. Upload your resume and save time on job applications by entering default contact information for job applications in My Job Preferences. View your job application history in My Jobs. To learn more, see How to Create a Job Alert, How to Set Job Preferences, and How to Save a Job to My Vault.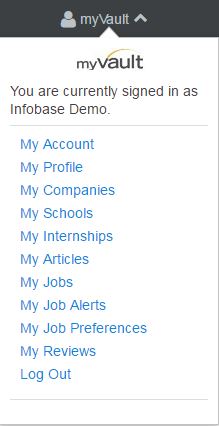 My Vault (August 19, 2013)
One of the advantages of creating an individual Vault Campus account is that it gives you access to My Vault. Complete your profile, and you can choose to share your profile with top employers. Save content that is important to you -- add company profiles to My Companies, and internship profiles to My Internships.
Google Translate (August 19, 2013)
Vault Campus now includes a built-in text translation tool powered by Google Translate. To translate a page, select any of the 70+ languages from the Google Translate drop-down menu in the footer. The page will be translated into the selected language. Pages will continue to translate automatically as you move around the website.

New Feature! Look Inside for Vault Guides (August 19, 2013)
Ever wish you could preview a particular Vault guide? You can, with the new Look Inside feature. On the product detail page for a particular guide, just click the "Look inside this Book" link below the cover image to view sample pages. Or click the "Table of Contents" link to see the table of contents.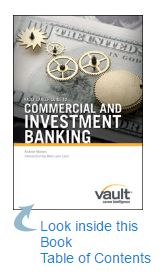 New! Vault Campus - Launch of New Website (June 1, 2013)
Vault Campus is proud to announce the launch of our new website!
If you are new to Vault Campus, please create an account to get the most out of the site. If you already have an account, the first time you log in to the new website, you will need to reset your password for security purposes. Once you have reset your password, you can begin using Vault Campus's new and improved website.
---